Coastal
Sea Fishing
Fishing Trips from Whitby Harbour

3hr Trip £30
Join a 3 hour fishing trip from Whitby harbour. Skipper Gordon has over 35 years experience fishing off Whitby and loves sharing his knowledge with visitors and locals alike.
Rods Provided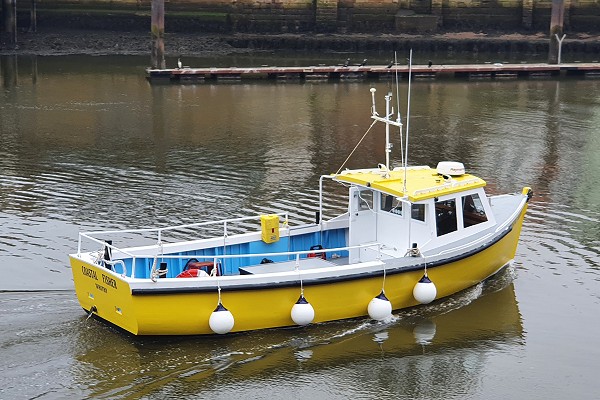 Rods and tackle are provided free of charge, so there's no need to bring your own. Our fishing trips are great for both experienced anglers as well as novices - all are welcome.

Book Online!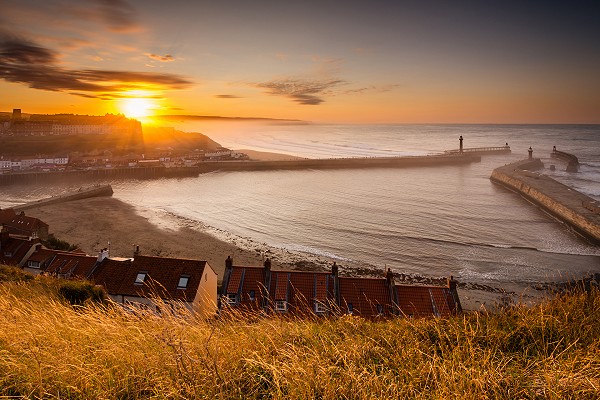 Trips cost £30 per adult and can be booked online via our website. In the summer we also run shorter 2 hour mackerel fishing trips. Book your fishing trip with us today!

Book Online
Join a 3 hour fishing trip out of Whitby harbour and experience the North Yorkshire coastline from a unique persective. Book online today!
Whitby has a long history of seafaring. From the historic voyages of Captain James Cook, to being one of the busiest whaling ports and home to one of the largest fishing fleets in the UK, Whitby's seafaring heritage is hard to beat!
Today Whitby is still home to fishing vessels of all shapes and sizes. It's also home to some of the best fish restaurants and fish & chip takeaways in the country.

Joining a fishing trip out of Whitby will give you a unique perspective on the rugged cliffs of the North Yorkshire coastline. You'll get to experience the elements as never before - making memories which will last a lifetime.
And once you're safely back on dry land, you'll be able to enjoy your catch - or treat yourself to some fresh fish & chips on the harbourside. The perfect day out!